The surrounding Blue Ridge landscape and the rolling countryside of DC's Wine Country provides the perfect backdrop for outdoor adventure. An active day in Loudoun might include ziplining through the tree tops, paddling the Potomac River, hiking to a scenic overlook, biking along the W&OD Trail, horseback riding, or playing one-of-a-kind games at the many entertainment locations.. Here are some fantastic ways outdoor enthusiasts can explore Loudoun:
PARKS AND TRAILS
With a variety of trails for beginners and avid hikers alike, Loudoun offers several beautiful parks and overlooks that are sure to provide you with miles of motivational scenery on your active hikes, bikes or walks!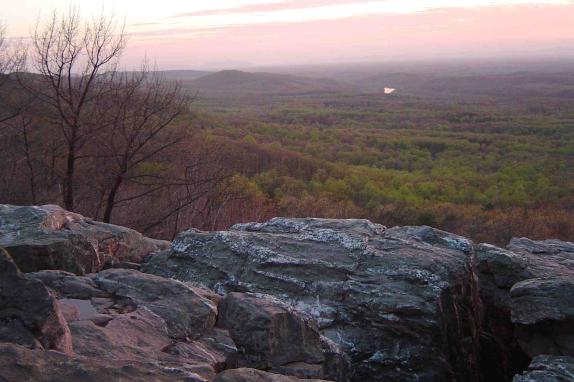 Algonkian Regional Park 47001 Fairway Drive, Sterling, VA 20165
Banshee Reeks Nature Preserve 21085 The Woods Rd., Leesburg, VA 20175
Bears Den Overlook 18393 Blueridge Mountain Road, Bluemont, VA 20135
Franklin Park 17501 Franklin Park Dr., Purcellville, VA 20132
Potomac Heritage National Scenic Trail Loudoun County, VA 20175

Red Rock Wilderness Overlook Regional Park 43098 Edwards Ferry Rd, Leesburg, VA 20176
Washington & Old Dominion Railroad Regional ParkSterling to Purcellville
GOLFING
With several golf options in the area, Loudoun can definitely help you get in the swing of things! Located in the beautiful Northern Virginia countryside and home to some of the top courses in the Mid-Atlantic, Loudoun boasts luxury golf clubs featuring courses designed by professional golfers, breathtaking acreage situated along the scenic Potomac River and several driving ranges perfect for practice.
1757 Golf Club 45120 Waxpool Road Dulles, VA 20166
Brambleton Golf Course 42180 Ryan Rd, Brambleton, VA 20148
The Golf Club at Lansdowne 44050 Woodridge Pkwy, Leesburg, VA 20176
Raspberry Falls Golf & Hunt Club 41601 Raspberry Dr., Leesburg, VA 20176
South Riding Golf Club 43237 Golf View Drive, South Riding, VA 20152
Stoneleigh Golf and Country Club 35271 Prestwick Ct., Round Hill, VA 20141
Trump National Golf Club 20391 Lowes Island Blvd., Potomac Falls, VA 20165
Westpark Golf Club 59 Clubhouse Dr, SW Leesburg, VA 20175
ADVENTURE CENTERS
Soar high among the treetops at one of the ziplining courses in Loudoun!
Harpers Ferry Adventure Center 37410 Adventure Center Ln. Purcellville, VA 20132
Evergreen Adventure Park 19623 Evergreen Mills Rd., Leesburg, VA 20175
Empower Adventures 500 N Pendleton St., Middleburg, VA 20117
OTHER WAYS TO ENJOY THE OUTDOORS IN LOUDOUN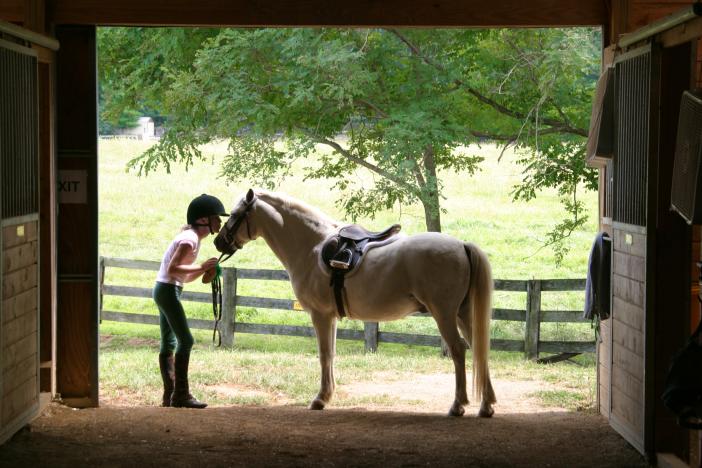 Balloons Unlimited Inc. Hot air balloon tours! 23217 Meetinghouse Lane, Aldie, VA 20150
Trails End Cycling – ride the W&OD, or join the group Vineyard tours, dirt road or night riding tours (and more)! 201 N. 23rd Street, Purcellville, VA 20132
Salamander Resort offers numerous equestrian programs including trail rides and yoga in the barn. 500 N Pendleton St., Middleburg, VA 20117