Hey Loudoun, here's your highlight of fun, upcoming events for the month of March!
March is said to be one of the best months – the cherry trees are blossoming, sports fans are developing "March Madness" rooting for their favorite college basketball teams, and we are all Irish for one day! Others of us have spring fever and are thinking about the upcoming time off and possibility of getting away from it all.
March also ushers in an ethereal presentation of fluffy pink cherry blossoms. The views in Washington, D.C. and nearby Loudoun County are breathtaking. You'll want to pull out your cell phone to capture it all. We've selected a few of the best ways to experience the good life in Loudoun County this month. Where oh where will the month lead you?
All Month Long
neurontin 300mg warnings Phyllis Mills Wyeth: A Celebration at the National Sporting Museum & Library
From the late 1960s onward, Phyllis Mills Wyeth was a muse to her husband, artist Jamie Wyeth. The selections of paintings assembled in this exhibition are a memorial tribute and reflect Phyllis Wyeth's vibrant spirit and love of nature, horses, and her ever-present dogs.
The exhibition includes 31 paintings and drawings by Jamie Wyeth that capture the many facets of Phyllis Wyeth's remarkable life, ranging from the artist's first depictions of her in 1967, to works that attest to her accomplishments in carriage driving and as a Thoroughbred horse breeder and owner, and to more recent work, including the exuberant Catching Pollen and lushly painted Overslept.
Through June 28, The National Sporting Museum & Library, 102 The Plains Road, Middleburg, VA 20117
In the Month of March, Morven Park in Leesburg will be hosting a special Women's History Month Tour called "Votes for Women-Women's History Month Specialty Tour." Each Saturday and Sunday, in the month of March, a Women's History Tour will be led at 1 p.m. The tour focuses on the Davises' experience in leadership during the suffrage movement 100 years ago. The tour will also explore how Loudoun residents were impacted by the women's suffrage movement and will discuss what happened locally once women gained the right to vote. For more details, click here.
Saturdays and Sundays in March, Morven Park, 17195 Southern Planter Ln, Leesburg, VA 20176
March 1
Pot O'Gold 10K March 1
Experience the luck of the Irish at One Loudoun's Pot O'Gold 10K. Swag for pre-registered runners includes a Pot O' Gold 10K shirt and all finishers will receive a one-of-a-kind medal! Awards will be given to overall winners as well as age group winners. Complimentary photos available for download after the race. For more information, click here.
March 4
China's Vision of Victory
The George C. Marshall House is hosting a discussion of Jonathan D.T. Ward's book entitled China's Vision of Victory. From the George C. Marshall House, "Someday we may say that we never saw it coming. After seventy-five years of peace in the Pacific, a new challenger to American power has emerged, on a scale not seen in generations. Working from a deep sense of national destiny, the Chinese Communist Party is guiding a country of 1.4 billion people towards what it calls "the great rejuvenation of the Chinese nation," and, with it, the end of an American-led world. Will this generation witness the final act for America as a superpower? Can American ingenuity, confidence, and will power outcompete the long-term strategic thinking and planning of China's Communist Party? These are the challenges that will shape the next decade and more. China's Vision of Victory brings the reader to a new understanding of China's planning, strategy, and ambitions. From seabed to space, from Africa to the Arctic, from subsurface warfare to the rise of China's global corporations, this book will illuminate for the reader the new great game of our lifetimes, and how our adversary sees it all." For tickets, click here.
Wednesday, March 4, George C Marshall International Center, 312 E Market St, Suite C, Leesburg, VA 20176
March 5
Virginia Wine: Four Centuries of Change
The Loudoun Museum is hosting author Andrew Painter for a lecture and book signing as the kickoff to the Museum's newest exhibit, "Vintage Pursuits: Cultivating a Virginia Wine Industry." There will be a wine reception with Loudoun wines at the Museum at 6PM followed by Painter's lecture at 6:30PM. For more information and to purchase tickets ($10 General Admission, $5 for 2020 Loudoun Museum Members) click here.
March 6th
Leesburg's First Friday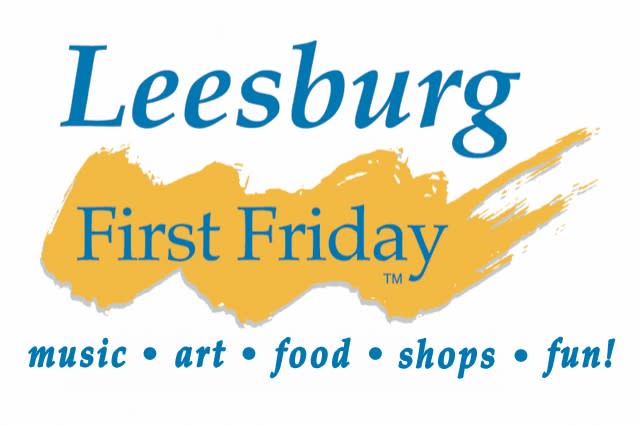 March 6-8
Michelin Star Chef Weekend with Chef Bobo Cerea & Anna Fendi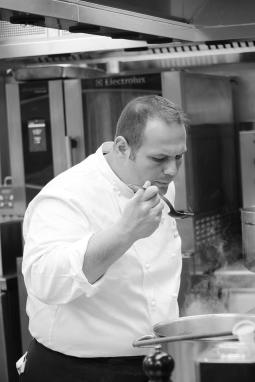 Michelin Star Chef Bobo Cerea joins Salamander Resort & Spa for an exciting Michelin Star Chef Weekend on March 6-8 in partnership with Forever Gourmet. Chef Cerea will host two six-course dinners, cooking class, a wine launch with Anna Fendi, as well as a farewell brunch.
For additional information and reservations, please call 540.326.4070.
Weekends of March 14, March 21 and 28
The Hamilton Murders Dinner Theatre – Stagecoach Theatre Company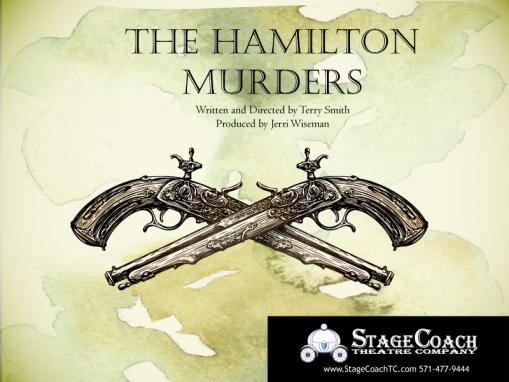 July 11, 1804: Alexander Hamilton lies dying on the ground. Aaron Burr stands nearby, a smoking pistol in his hand. Meanwhile, Hamilton's wife sits at home with a room full of federalists awaiting his return. We have learned that history is written by those who want us to believe what they want us to believe, not necessarily the truth. The Hamilton Murders suggests the possibility that history got it wrong – again. We explore six possible conspiracies, based upon historical facts, that surrounded Alexander Hamilton at the time of his death. We will present these theories in true entertainment form and allow you to decide which one you believe is right. In so doing, you will answer the question "Who paid Aaron Burr to shoot Alexander Hamilton?" Click here for more information and to purchase tickets
March 14
The Art of Chocolate Making
Master Chocolatier Sara Dobson and Pastry Chef Kathleen Faliskie lead a delicious Chocolate Making class inside an exclusive chocolate lab designed by Santosh Tiptur, chef and owner of the Conche. Tuition for this class includes an introduction to the history and origin of chocolates, how to differentiate between good and bad chocolate, chocolate tastings and a visit to the Conche's chocolate lab where participants can roll their own truffles and bon bons! For tickets, click here.
Saturday, March 14th, The Conche, 1605 Village Market Boulevard Southeast, Leesburg, VA 20175
March 14
Bluemont Shamrock Race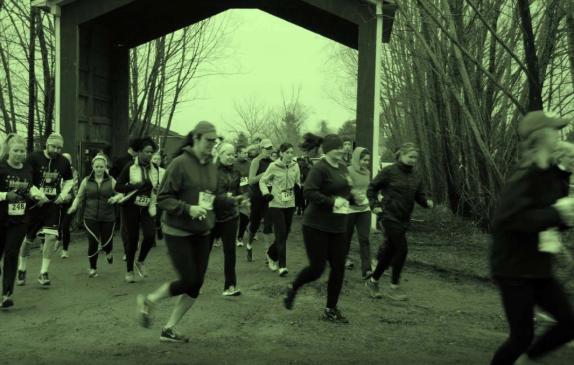 Come run with the luck of the Irish in one of the most picturesque areas of Northern Virginia. The course winds through the country roads of beautiful Western Loudoun County. Join us for our sixth annual race and postrace celebration at Dirt Farm Brewing. We are thrilled to kick off St. Patrick's Day with you, starting with a run on a gorgeous course and followed by a postrace awards ceremony, and an absolutely spectacular view.
Online registration will close Wednesday, March 11 at 8:00 pm –Register early to receive a commemorative race shirt and finishers medal. For more information on the event, to register, volunteer, or to become a sponsor, please click here.
March 14
Inaugural STARK Paddy's Day!
What's better than one amazing party- two amazing parties, combining for one epic Jamboree.
Starkbierfest in Munich happens every spring as an amazing celebration with Doppelbock beer. Why Doppelbock? That's a great story involving Monks and fasting, but this party will have plenty of fantastic food. Starkbierfest is Oktoberfest's less well-known cousin and we're so excited to share it.
St. Patrick's Day is, of course, the day we all enjoy a little luck of the Irish, gathering together around an Irish Stout or two.
All the traditions rolled into one large: STARK PADDY'S DAY PARTY
Lederhosen, Dirndl, green attire & leprechauns most welcome. We'll see you on the farm! Click here for more informatiion or to purchase tickets.
March 14
Take Loudoun Home Expo
Find ingredients that you love from farms that you know. Meet Loudoun's growers and producers, and choose a fresh delivery option to your home or a convenient pickup location in the community.
The Expo brings together Loudoun's many Community Supported Agriculture programs and wine clubs. There will be food tastings for the CSAs, as well as wine tastings for a small fee.
CSAs are the perfect way to connect with and support agriculture in Loudoun County. Consumers buying a seasonal CSA subscription receive regular food packages fresh from the farm.
By buying local produce, meats, dairy and other products directly from Loudoun farmers, you are supporting Loudoun farmers and getting the very freshest items for you and your family. Click here for more info.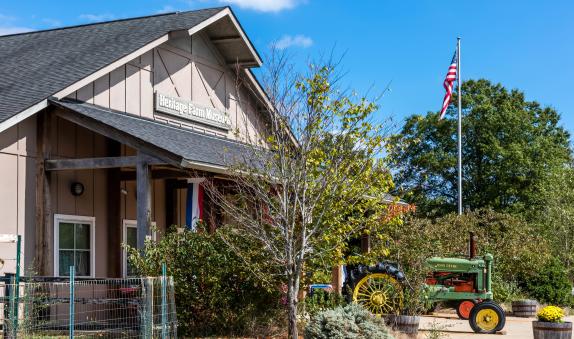 March 15
Love Loudoun: A Wedding Showcase
The Love Loudoun Wedding Showcase puts a spotlight on Loudoun County and on Loudoun County's extraordinary community of wedding professionals and venues.
A new, day-long event at West Belmont Place at the National, the Love Loudoun Wedding Showcase brings together all that makes Loudoun County the "Go To" destination for weddings that create lifelong memories.
Join us for this high-touch showcase featuring a VIP Hour, Fashion Show, The Lounge and much more!
Beginning March 20
The National Cherry Blossom Festival
While it's not in Loudoun, we have to highlight the Cherry Bloosom Festival! This Festival in Washington, D.C. commemorates the 1912 gift of 3,000 cherry trees from Mayor Yukio Ozaki of Tokyo to the city of Washington, DC, and celebrates the enduring friendship between the people of the United States and Japan. Today's Festival now spans four weeks and welcomes more than 1.5 million people to enjoy diverse and creative programming promoting traditional and contemporary arts and culture, natural beauty, and community spirit. Events are primarily free and open to the public. For more information, click here.
Begins Friday, March 20, Tidal Basin and ANA Stage, Paddle Boat Parking Lot 1501 Maine Avenue, SW, Washington, DC 20024
March 28
Nomini Bay Oyster Festival – Dirt Farm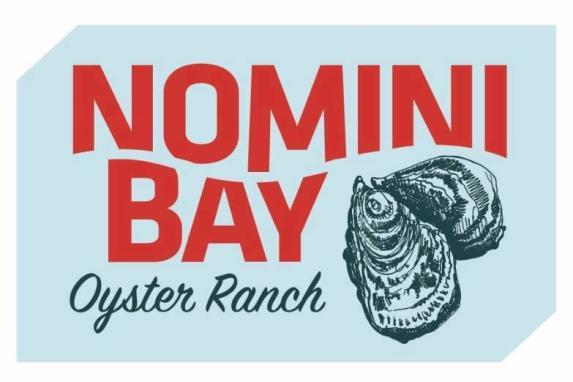 The folks at Nomini Bay will be here on the farm all weekend selling their oysters fresh from the Northern Neck of VA! Get them on the half shell or charbroiled, featuring specialty flavors and the classics that pair perfectly with Dirt Farm beer. For more information click here.